​​Ukrainian military official on oil depot explosion in Sevastopol: Preparatory work for offensive actions
Sunday, 30 April 2023, 11:57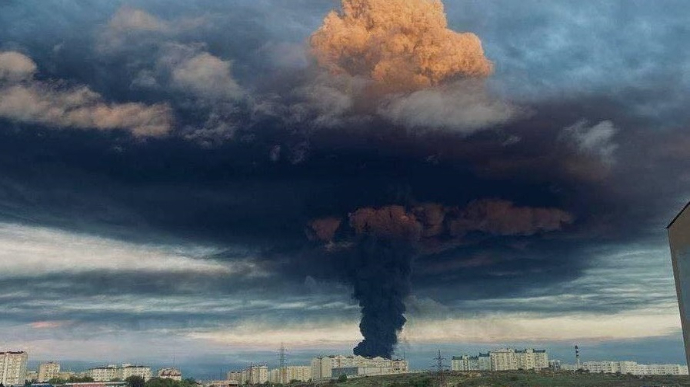 Nataliia Humeniuk, Head of the press centre for Operational Command Pivden (South), has said that the fire at the oil depot in occupied Sevastopol is a preparation for active Ukrainian army actions.
Source: Humeniuk on air during the national joint 24/7 newscast
Details: Humeniuk noted that undermining Russian logistics is one of the elements in preparation for active actions by the Ukrainian Defence Forces.
Advertisement:
Quote from Humeniuk: "This work is preparatory to the broad, full-scale offensive that everyone expects."
Background:
Mikhail Razvozhayev, the so-called "governor of Sevastopol", reported that a fuel storage tank was burning in Kozacha Bay, which he said was caused by a drone strike on the night of 29 April.
After the fire that broke out on 29 April at an oil depot in occupied Sevastopol, rumours are spreading in the city about the failure of Russian air defence.
Journalists fight on their own frontline. Support Ukrainska Pravda or become our patron!