In Kamchatka, two soldiers sent to prison for refusing to fight in Ukraine
Thursday, 11 May 2023, 12:31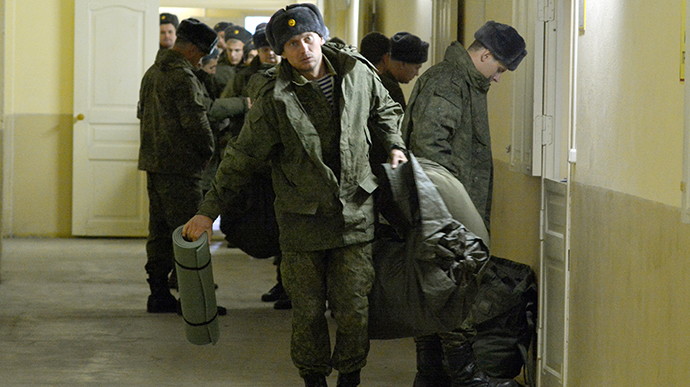 A military court in Russia's Kamchatka has sentenced two servicemen who refused to go to war in Ukraine to 2.6 years in a general security prison.
Source: Siberia.Realii news outlet
Details: Military officer Aleksandr Stepanov refused to go to Ukraine on 18 January 2023 while staying at the headquarters of one of the military units in Kamchatka.
Advertisement:
On 21 January, another serviceman, Andrei Mikhailov, refused to comply with a similar order from the commander while in a club of a military unit in the city of Petropavlovsk-Kamchatsky.
They were found guilty of disobeying the command's order during mobilisation.
From September 2022 to the end of April 2023, Russian military courts received 1,064 criminal cases against servicemen who voluntarily left their place of service, refused to obey an order or deserted.
In September 2022, Russian dictator Vladimir Putin signed a law on amendments to the Criminal Code, which increased prison terms for desertion per se and desertion during hostilities and mobilisation. The first criminal case with these amendments considered was initiated in Murmansk in December 2022.
Background:
In April, CNN, citing Western officials, reported that the Kremlin was having trouble building a "trained military force" but feared a new wave of mobilisation in Russia due to public sentiment.
Journalists fight on their own frontline. Support Ukrainska Pravda or become our patron!