Zelenskyy thanks Ukrainian Air Defence Forces and State Emergency Service after most massive Russian drone attack so far
Sunday, 28 May 2023, 15:52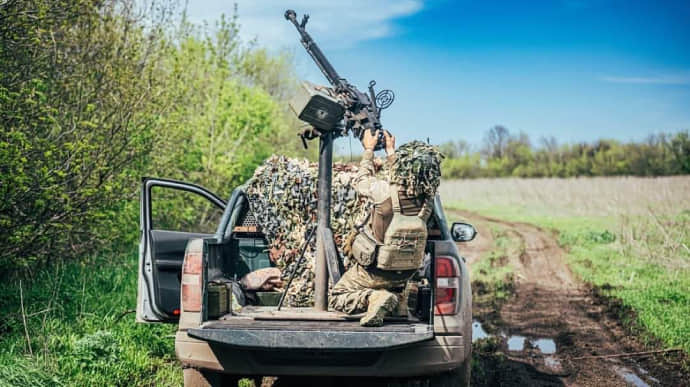 President Volodymyr Zelenskyy thanked the air defence forces and workers of the State Emergency Service of Ukraine after the Russian attack that had occurred in the small hours of 28 May, when it launched 54 Shahed drones at Ukraine.
Source: Zelenskyy on Telegram
Quote: "The Air Defence Forces of Ukraine. You hear the air raid alarm in a different way from most people. You look up to destroy enemy missiles, planes, helicopters, and drones.
Advertisement:
Our rescuers who are involved in eliminating the consequences of enemy strikes. You do your best to save others."
Details: Zelenskyy emphasised that every downing of Russian drones and missiles saves lives of Ukrainians.
Background:
On the night of 27-28 May, an air-raid warning was issued in Kyiv and a number of Ukraine's oblasts. It lasted for more than 5 hours in the country's capital. The air defence systems worked intensively, and Kyiv residents were kept awake by explosions.
The Kyiv City Military Administration reported that preliminary information indicates that on the night of 28 May, more than 40 Russian UAVs were destroyed. At least one person was killed and one injured in the Ukrainian capital due to the falling debris. There is damage and destruction in the city.
On the night of 27-28 May, Russia launched the most massive Iranian-made kamikaze drone attack on Ukraine so far; Russian forces fired 54 loitering munitions, and Ukraine's air defence forces destroyed 52 of them.
Journalists fight on their own frontline. Support Ukrainska Pravda or become our patron!