Kazakhstan's President declines Lukashenko's offer to join the Union State of Russia and Belarus
Monday, 29 May 2023, 13:09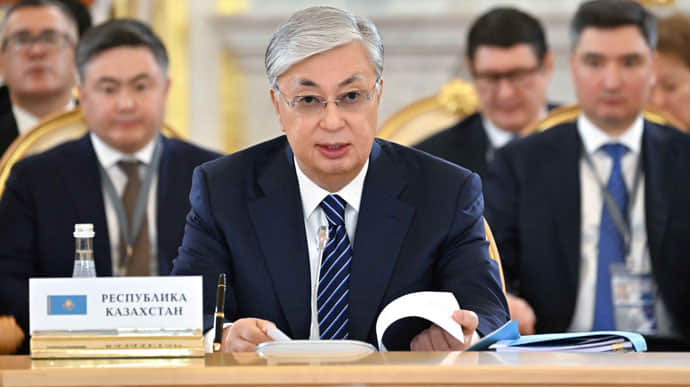 Kassym-Jomart Tokayev, President of the Republic of Kazakhstan, has said that there is no need for his country to join the Union State of Russia and Belarus, and that it needs no nuclear weapons either. [The Union State, or Union State of Russia and Belarus, is a supranational union consisting of Belarus and Russia, with the stated aim of deepening the relationship between the two states through integration in economic and defence policy - ed.]
Source: website of the President of Kazakhstan
Quote from Takayev: "Alexander Lukashenko, President of the Republic of Belarus, has recently proposed that Kazakhstan join the Union State. I appreciate his joke. I think there is no need [for Kazakhstan] to do so, as there are other integration associations – first and foremost, the Eurasian Economic Union.
Advertisement:
As for nuclear weapons, we don't need them, since we have joined the Nuclear Non-Proliferation Treaty and the Nuclear Test Ban Treaty."
Details: Tokayev underscored that Kazakhstan remains committed to its obligations under these international treaties.
He added that it is primarily economic cooperation that needs to be developed in the Eurasian region.
Background:
Journalists fight on their own frontline. Support Ukrainska Pravda or become our patron!