Belarus might deploy up to 8,000 Wagner Group fighters but Ukraine's defence forces prepare accordingly
Saturday, 1 July 2023, 09:20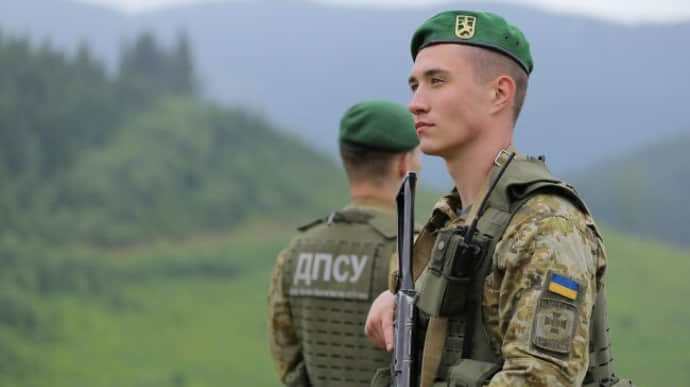 Belarus might deploy up to 8,000 Wagner Group mercenaries on its territory, but Ukraine's defence forces are aware of this possibility and the additional threat it poses, and are prepared to respond accordingly.
Source: Andrii Demchenko, spokesman for Ukraine's State Border Guard Service, in a comment for Ukrainska Pravda
Details: Demchenko explained that the situation on the Ukrainian-Belarusian border is entirely under Ukraine's control. There are currently no Russian offensive units in Belarus. However, Russia continues to use Belarus as a training ground for its forces and to launch airstrikes on Ukraine.
Advertisement:
Demchenko said that Ukraine is strengthening its defence capability in the north in light of the possible new threats posed by the self-proclaimed Belarusian president Alexander Lukashenko's preparedness to deploy private military company mercenaries in Belarus.
Demchenko added that the developments in Belarus are being constantly monitored.
He said that the information available, including open-source information, indicates that Belarus is currently undertaking efforts to accommodate Russian Wagner group fighters. Given Belarusian support for Russia, Belarus might be prepared to house a significant number of Russian mercenaries – as many as 8,000.
For comparison, there are currently around 2,000 soldiers from the Russian regular army in Belarus, according to the State Border Guard's data.
Although the Wagner Group camps are being set up relatively far from the Ukrainian border, the presence of Wagner mercenaries in Belarus will pose an additional threat to Ukraine, particularly in terms of potential sabotage operations and various other provocations, Demchenko stressed.
Quote from Demchenko: "The Staff [of the Supreme Commander-in-Chief] has determined a set of measures to be undertaken by the Commander-in-Chief and the commander of the northern front to reinforce the border with Belarus.
Units of Ukraine's State Border Guard understand the threats that might be coming from Belarus and are always prepared to respond decisively to possible enemy provocations in cooperation with other units of Ukraine's defence forces."
Background:
Verstka, a Russian publication, reported that camps for Wagner Group mercenaries were being built in Belarus after Alexander Lukashenko and Yevgeny Prigozhin reached an agreement following Wagner Group's mutiny in Russia on 23–24 June.
The State Border Service of Ukraine denied this information and stressed that Ukraine's intelligence was carefully monitoring the situation in Belarus, which has supported the Russian Federation in its war of aggression against Ukraine.
On 27 June, Alexander Lukashenko claimed that Belarus was not building camps for the Wagner Group, but would "help with accommodation" if necessary.
"We are not building any camps yet. But if they want (as I understand it, they are considering some areas), we will accommodate them. You are welcome to put up your tents. But for now they are still in their camps in Luhansk... We have offered them one of the abandoned [military] bases. Welcome, there is a fence, there is everything you need. Put up your tents. We will help as much as we can. Until they decide what they're going to do," Lukashenko said.
Satellite images show that a camp for Russian mercenaries is in fact being constructed in Belarus.
Journalists fight on their own frontline. Support Ukrainska Pravda or become our patron!