African leaders urge Putin to show "desire for peace" – FT
Monday, 10 July 2023, 16:49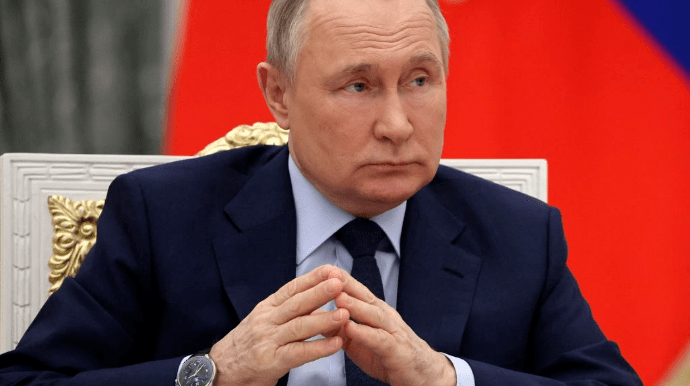 President of Senegal Macky Sall has said African leaders urged Russian president Vladimir Putin to "show his desire to move forward [with peace]" before they gather in St. Petersburg for a Russia-Africa summit in late July.
Source: Sall in an interview with Financial Times
Quote from Sall: "Before the next Russia-Africa summit, he [Putin] must do some actions to show his desire to move forward [with peace] even in a humanitarian way."
Advertisement:
Details: This demand was conveyed to Putin during the peace mission of African leaders to Kyiv and Moscow in June.
According to him, further exchanges of prisoners of war and the return of Ukrainian children abducted by the Russian occupiers "can be a very good signal."
Quote: "That's why we continue to use the Russia-Africa summit to see how we can move forward on the negotiations we tried to implement between Russia and Ukraine."
Asked if Putin had shown any inclination to pursue peace, Sall said: "During this summit, maybe we can have another meeting and make some progress. That's what we hope for."
At the same time, the President of Senegal said that "Ukraine has said Russia must leave its occupied territory before they can negotiate, and we understand that."
Background:
On 16 June, a delegation from Africa arrived in Ukraine, including the presidents of the Republic of South Africa, the Comoros Islands, Senegal, Zambia and the Prime Minister of Egypt, as well as special representatives of the Congo and Uganda. They want to act as peacemakers between Russia and Ukraine, as well as agree on increasing the supply of grain and fertilisers from these two countries to their continent.
South African President Cyril Ramaphosa named 10 main "components" of the African Union's position on the Russian-Ukrainian war.
After the meeting, Zelenskyy criticised the rhetoric of African leaders, who refer to Russia's war against Ukraine as a "conflict" or "crisis". Zelenskyy was also surprised that the African representatives emphasised their own grain and fertiliser crises while sidestepping the outcome of the war in Ukraine.
On 17 June, an African delegation met with the President of the Russian Federation, Vladimir Putin, and he said that his logic regarding the war against Ukraine was allegedly "flawless" from the point of view of international law and the UN Charter.
President Volodymyr Zelenskyy claimed that during their visits in Ukraine and Russia, the delegation from the African countries had an opportunity to see it for themselves who actually was interested in peace.
Journalists fight on their own frontline. Support Ukrainska Pravda or become our patron!