Russians will not achieve significant breakthrough on Kupiansk front – ISW
Tuesday, 18 July 2023, 06:14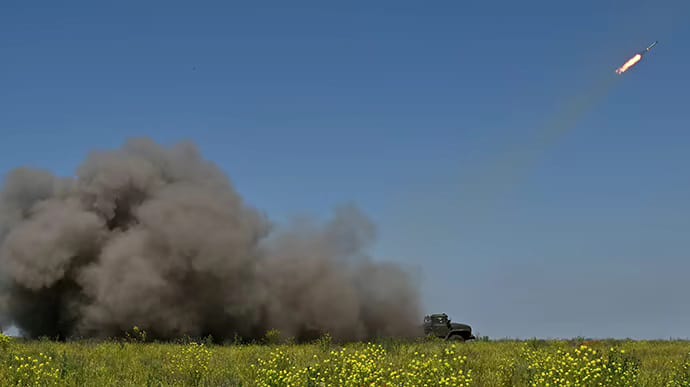 The Institute for the Study of War (ISW) has noted that by intensifying operations on the Kupiansk front, the Russians are trying to draw the reserves of Ukraine's Defence Forces away from critical areas of the front, however experts believe that the invaders will not be able to make an operationally significant breakthrough.
Source: ISW
Details: The ISW analysts note that Ukrainian troops continued counteroffensive operations in at least three areas of the front amid the intensification of the Russian offensive along the border of Kharkiv and Luhansk oblasts on 17 July.
Advertisement:
Russian and Ukrainian sources reported that Russian troops have launched an active offensive and advanced on the Kupiansk front (between northeastern Kharkiv and northwestern Luhansk oblasts) over the past few days.
The report indicates that Russian troops are probably conducting the offensive on this part of the front, trying to take advantage of the fact that Ukrainian forces are concentrated on other parts of the front, and to distract Ukrainian reserves from critical areas of the hostilities, namely Bakhmut, the western part of Donetsk and the western part of Zaporizhzhia oblasts, where Ukrainian troops are conducting counteroffensive operations.
However, according to experts, the low quality and composition of Russian troops currently deployed on this line will most likely prevent Russia from achieving more than tactically significant successes or making an operationally significant breakthrough.
According to Russian and Ukrainian sources, Sturm-Z assault units made up of Russian prisoners are being transferred to the Kupiansk front.
Experts recall that ISW has already assessed that Shturm-Z units have poor operational efficiency due to low morale and discipline.
The report also notes that the Defence Forces continued counteroffensive operations near Bakhmut, south of Velyka Novosilka, and near Orikhiv in the west of Zaporizhzhia Oblast during 17 July.
Journalists fight on their own frontline. Support Ukrainska Pravda or become our patron!