Ukrainian fencer defeats Russian competitor at Fencing World Cup 2023, the Russian demanded a handshake but did not receive it
Thursday, 27 July 2023, 13:47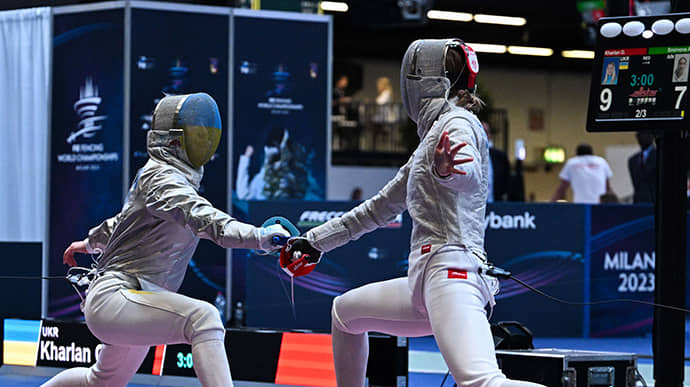 Olha Kharlan, a Ukrainian fencer, has defeated Anna Smirnova, a fencer from Russia with a neutral status, at the start of Women's individual tournament at the World Fencing Championships, but refused to shake her hand after the fight.
Source: Suspilne Sport
Details: It is reported that Kharlan defeated Smirnova with a score of 15:7, but after the fight ended, both fencers had to congratulate each other with a handshake – the corresponding rule is specified in the regulations of the International Fencing Federation.
Advertisement:
Kharlan pushed her weapon forward, offering to bump sabres instead of shaking hands. In return, Smirnova wanted a handshake from the Ukrainian fencer and refused the offer.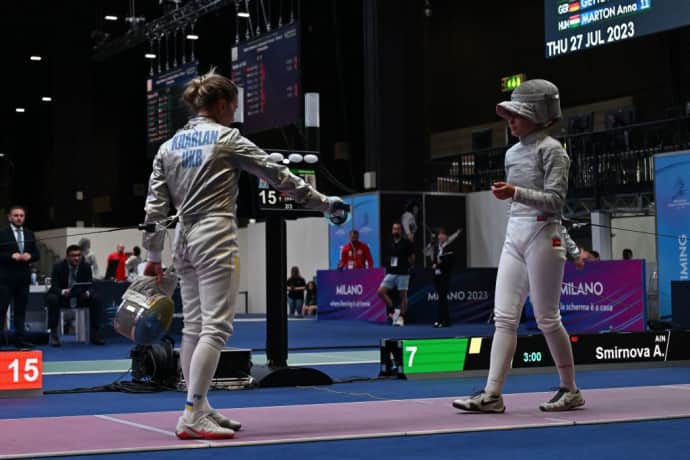 Smirnova remained on the track for an hour, protesting Kharlan's decision and demanding her disqualification by paragraph 4.6 of the FIE regulations - for "showing disrespect".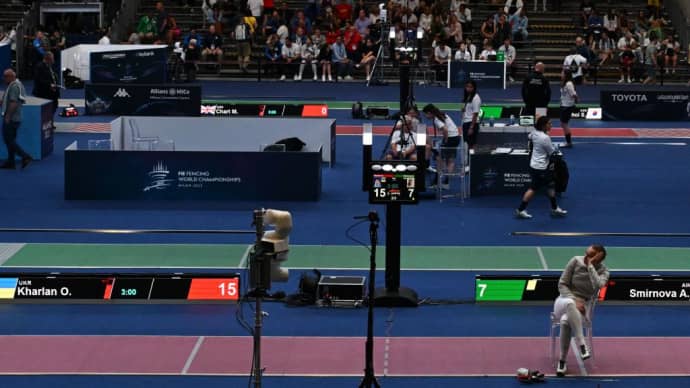 Subsequently, Smirnova was approached by an official representative of the tournament. After exchanging remarks, the Russian fencer was on the track for a few more minutes and then left.
Thus, according to the World Cup live table, Kharlan advanced to the next round. In the next round, she will face Bulgarian fencer Yoanna Ilieva.
Background: According to the order of the Ministry of Youth and Sports, Ukrainian athletes can now perform together with Belarusians and Russians if they participate in competitions in a neutral status.
Ukrainska Pravda is the place where you will find the most up-to-date information about everything related to the war in Ukraine. Follow us on Twitter, support us, or become our patron!