Unknown saboteurs blow up two aircraft and helicopter in Moscow Oblast – Defence Intelligence
Wednesday, 20 September 2023, 11:49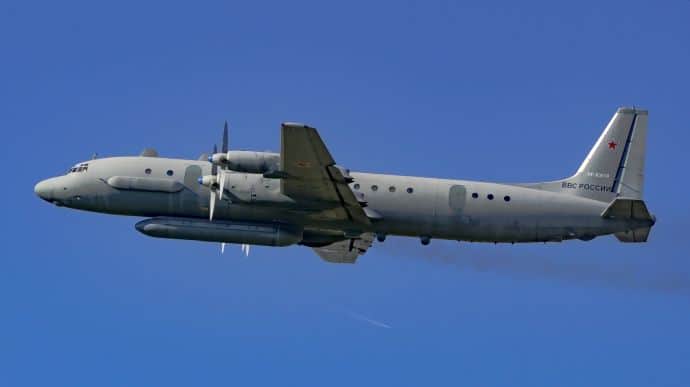 Defence Intelligence of Ukraine has reported that two Russian aircraft and a helicopter were damaged at the Chkalovsky airbase in Moscow Oblast on 18 September.
Source: Defence Intelligence of Ukraine
Quote: "A group of the Investigative Committee of Russia is investigating a sabotage operation which resulted in two aircraft and a helicopter being damaged on 18 September 2023.
Advertisement:
The incident caused major hysteria in the top military command: government planes, the so-called 'judgement day planes' and special aircraft (reconnaissance aircraft) are stationed at this airbase."
Details: According to Ukrainian intelligence, unknown individuals planted explosives at a thoroughly guarded airbase and blew up an AN-148 and an IL-20 aircraft (both belong to the 354 special purpose air regiment), as well as a MI-28H helicopter which was actively involved in shooting down drones above Moscow Oblast before.
Quote: "The damage caused to the planes makes their rapid restoration improbable. A tail part of the helicopter was damaged by the explosion. Another AN-148 parked close to other ones was slightly damaged."
Details: Punitive bodies of Russia are looking for the saboteurs and trying to prevent the spreading of information about the incident to local media.
For reference: AN-148 is a passenger aircraft, and IL-20 is an electronic reconnaissance and electromagnetic warfare aircraft, created on the basis of the IL-18 and equipped with a side-viewing radar, an infrared scanner, and other sensors.
Previously: A Su-34 fighter jet crashed in Voronezh Oblast in Russia on the morning of 20 September.
Ukrainska Pravda is the place where you will find the most up-to-date information about everything related to the war in Ukraine. Follow us on Twitter, support us, or become our patron!