Poll reveals what Ukrainians see as key obstacles on Ukraine's path to EU
Thursday, 9 November 2023, 21:59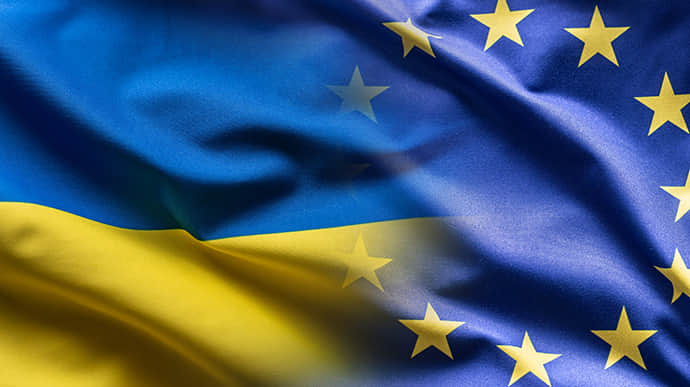 The majority of Ukrainians believe that "high levels of corruption" will be Ukraine's main obstacle to accession to the European Union.
Source: European Pravda, with reference to the survey conducted by the sociological service of the Razumkov Centre commissioned by Dzerkalo Tyzhnia (Mirror of the Week), an online Ukrainian media outlet
Details: When asked to name one major obstacle to Ukraine's accession to the EU, 51.7% of respondents said high levels of corruption.
Advertisement:
Russia's ongoing war against Ukraine was the second most popular answer, with 19% of respondents believing that Ukraine will not join the EU while the war continues. Another 8% said extensive damage to the country's infrastructure and the need for major investments in rebuilding were significant obstacles.
Only 5.4% of Ukrainians who took part in the poll cited the opposition of individual EU member-states, such as Hungary, as the main obstacle to Ukraine's accession to the EU.
Another 3.7% believe that the key obstacle is Europeans' reluctance to "provoke" Russia by admitting Ukraine into the EU, while 1.2% think that the EU's internal economic and political issues are key.
Only 2.3% and 0.6% of respondents cited the lack of judiciary reforms and the insufficient level of democracy in Ukraine as the main obstacles on the country's path to the EU, respectively.
The survey was commissioned by ZN.UA and conducted by the sociological service of the Razumkov Centre between 28 September and 4 October 2023, using face-to-face interviews in 22 Ukrainian oblasts and the city of Kyiv. A total of 2,019 respondents aged 18 and over were interviewed. The sampling error does not exceed 2.3%.
Background:
In a report published on 8 November, the European Commission recommended that EU states start accession negotiations with Ukraine, but Kyiv must implement further reforms.
To start formal negotiations, Ukraine should receive a "green light" from the EU on its fulfilment of the four criteria put forward by the European Commission (the EU's assessment is expected in March), as well as hold an intergovernmental conference on the approval of the negotiation framework, screen Ukrainian legislation, and then open the negotiation chapters.
Support UP or become our patron!