Zelenskyy addressed Jews: Nazism is born out of silence
Wednesday, 2 March 2022, 09:48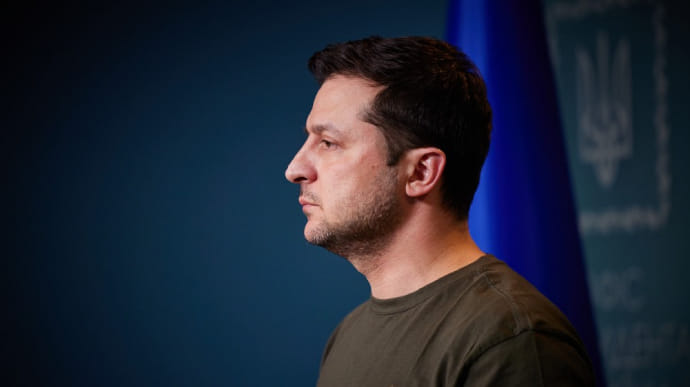 OLGA GLUSCHENKO – WEDNESDAY, 2 MARCH 2022, 09:48
The President of Ukraine Volodymyr Zelenskyy appealed to Jews not to remain silent about the shelling of Babyn Yar and Uman.
Source : Zelenskyy's video address
Quote : "For any normal person who knows history, Babyn Yar is a special part of Kyiv. A special part of Europe. A place for prayer.
A place of remembrance of the hundred thousand people killed by the Nazis. The location of old Kyiv cemeteries. What kind of a person would you have to be to make a place like this a target for missiles? You are killing Holocaust victims for the second time.
During the Soviet era, a TV centre was built there, on human bones. And a sports complex. Outbuildings. They built a park there. To erase the true history of Babyn Yar. But why was it bombed? .. This is beyond humanity.
Such a missile strike shows that our Kyiv is completely alien for many people in Russia. They know nothing about our capital. About our history. But they have an order to erase our history. Erase our country. Erase us all.
On the first day of the war, Uman, where hundreds of thousands of Jews come to visit every year, was brutally bombed. They were coming to pray. Then Babyn Yar, where a hundred thousands of Jews were shot.
I am now addressing all the Jews of the world - don't you see what is happening? That is why it is very important that millions of Jews around the world should not remain silent right now.
Nazism is born in silence. So shout about the killing of civilians. Shout about the killing of Ukrainians."