Russians hit a 5-storey apartment block in Toretsk killing 2 people
Thursday, 28 July 2022, 16:03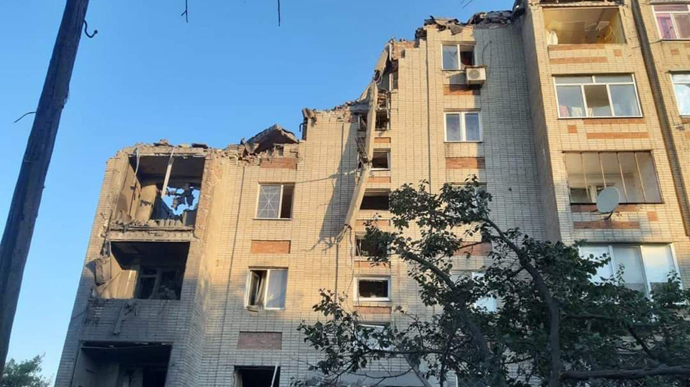 IRYNA BALACHUK – THURSDAY, 28 JULY 2022, 16:03
In the morning of 28 July Russian occupiers hit a five-storey apartment building in Toretsk in the Donetsk region killing two people.
Source: the State Emergency Service of Ukraine on Telegram.
Advertisement:
Quote: "In the morning, as a result of a Russian attack on the city of Toretsk in the Donetsk region, roofing and floors between the third and fifth storeys of the five-storey apartment block have been partly destroyed.
While conducting a rescue operation the bodies of two victims (a man and a woman) have been found and retrieved."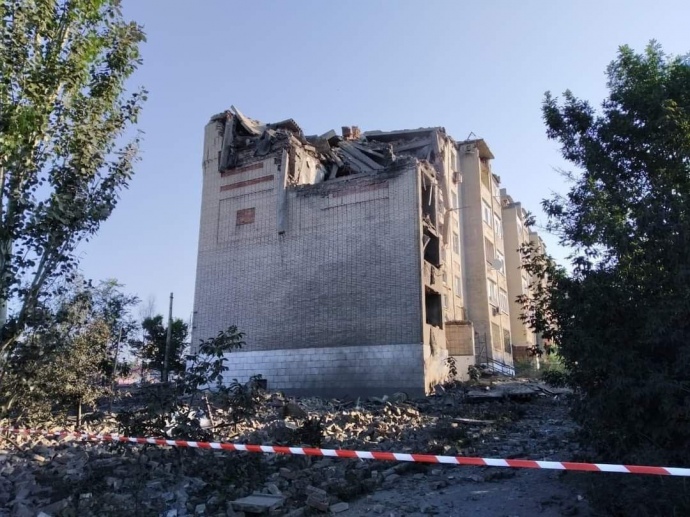 Details: Reportedly three more people (two men and a woman) have been saved.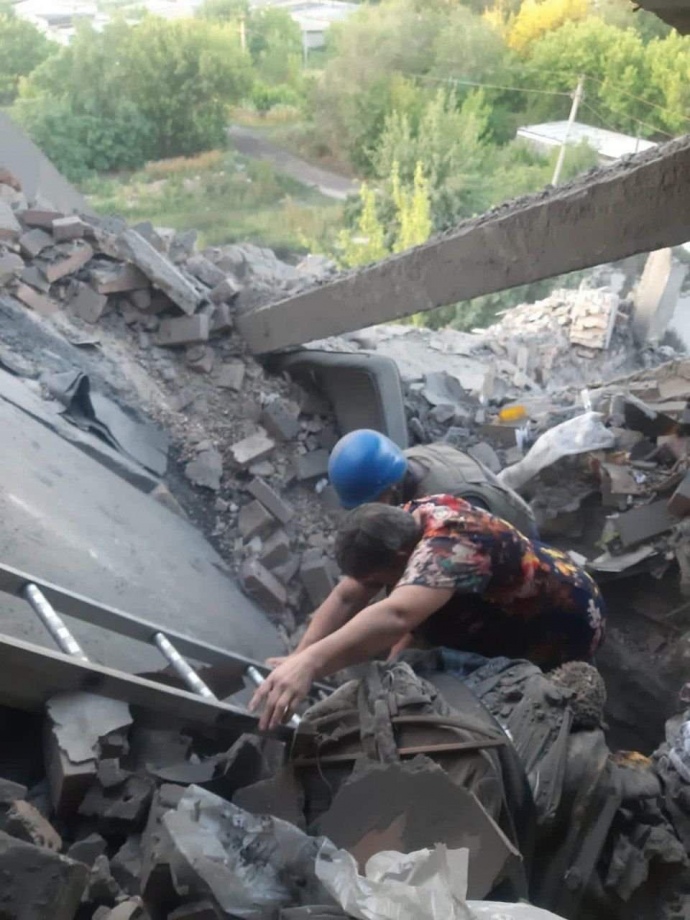 For now, rescue operations are halted.
Background:
Journalists fight on their own frontline. Support Ukrainska Pravda!