Russian invaders declare state of emergency in Dzhankoi, Crimea due to "drone attack"
Tuesday, 21 March 2023, 07:55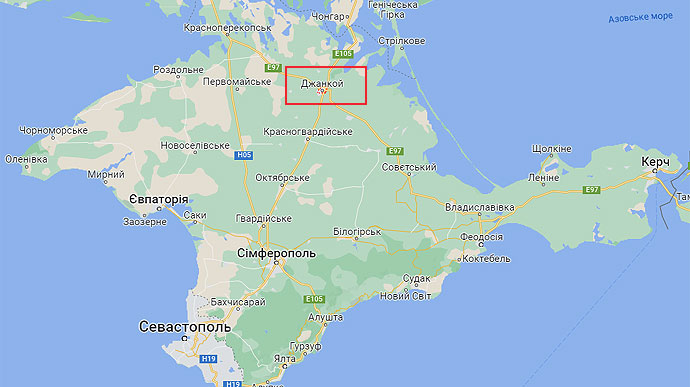 The occupying authorities in Dzhankoi, in the north of Russian-annexed Crimea, have announced that they have imposed a municipal emergency in the city after a nighttime attack by "Ukrainian drones".
Source: Kremlin-aligned news outlets RIA Novosti and RT; local Russian media Telegram channels
Details: The occupiers also claim that all the drones over Dzhankoi were allegedly shot down and that they were "aimed at civilian targets and were filled with shrapnel and explosives".
Advertisement:
As Oleg Kryuchkov, an adviser to the Russian proxy 'head of Crimea', said, one drone was allegedly shot down over a Dzhankoi college, while others were destroyed over residential areas.
The invaders also report that several facilities in Dzhankoi have been damaged, there is damage to the power grid, and a man has been injured.
At the same time, Kryuchkov reports that the railway and infrastructure facilities are allegedly not damaged, and trains are running on schedule.
At the same time, a Russian Telegram channel ASTRA reported that a drone attack on the evening of 20 March had damaged the locomotive depot, the station security building, and freight and fuel storage points at the railway station in Dzhankoi.
The channel also writes that the attack on the station caused interruptions to the locomotive depot's power supply.
Background: Explosions occurred in Dzhankoi on the evening of 20 March, with the Russian invaders possibly shooting down a drone.
Later, Ukrainian Defence Intelligence reported that an explosion in the city of Dzhankoi had destroyed Russian surface-to-surface Kalibr cruise missiles while they were being transported by rail.
Journalists fight on their own frontline. Support Ukrainska Pravda or become our patron!