Defence Intelligence reveals what's inside the Shahed drones that Russia uses to terrorise Ukraine
Tuesday, 28 March 2023, 15:47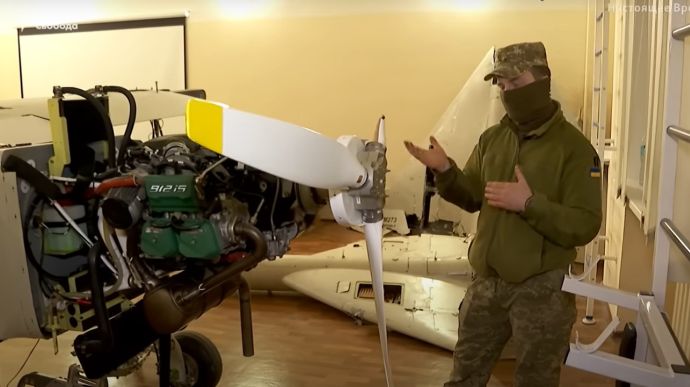 Most of the components that make up Iranian Shahed drones are manufactured by Western countries and can be bought on Aliexpress.
Source: Video made by Radio Liberty
Details: The video suggests that it is possible to shoot down Shahed drones with small arms. The border guard in the video says that he shot down such a drone flying at an altitude of 150 metres.
Advertisement: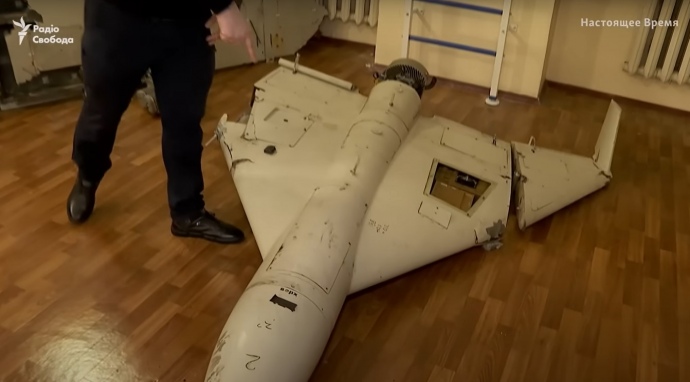 The reporter shows viewers around a place where Shahed-131s and Shahed-136s are taken after being shot down to examine what's inside.
A representative of Ukraine's Defence Intelligence explained that a Shahed drone usually has a warhead weighing 40-50 kg inside. The most valuable part of the drone is the CRPA antenna, which is used to resist electronic warfare.
Defence Intelligence said that all the components can be purchased on Aliexpress.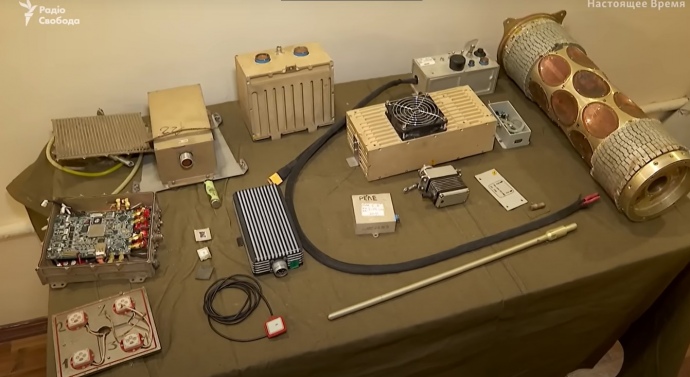 Quote: "After disassembling the Shahed, the Ukrainian specialists came to the conclusion that most of the components were made by Western countries. And due to sanctions, these parts were not supposed to get to Iran."
Details: Intelligence officers let their Western partners know what these parts are so that imports of them to Iran can be restricted through sanctions. Studying the components of Iranian drones allows the Ukrainian military to find better ways to counter them.
Background:
On the night of 27-28 March, an air-raid warning was announced in several of Ukraine's oblasts. The Russians attacked using combat Shahed-136/131 drones and guided aerial bombs from the north and the southeast (Bryansk Oblast and the eastern coast of the Sea of Azov).
According to updated information, air defence shot down 14 of the 15 kamikaze drones and reconnaissance UAVs launched by Russia.
Journalists fight on their own frontline. Support Ukrainska Pravda or become our patron!