Russians shell Avdiivka: baby among the dead
Friday, 31 March 2023, 21:12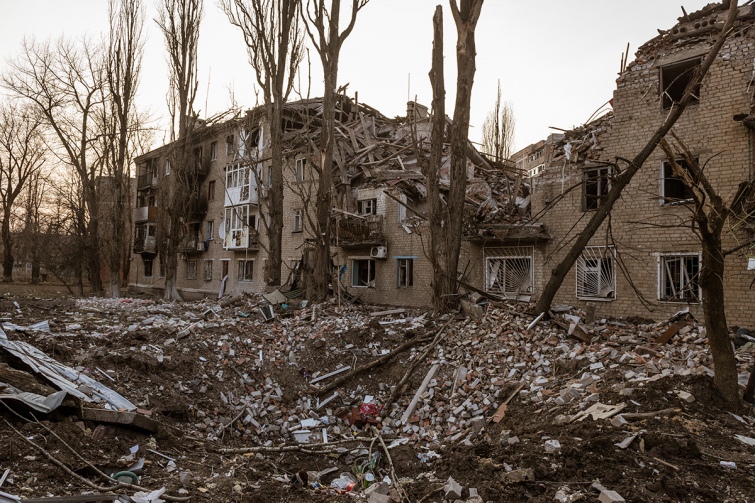 Russian occupiers shelled the front-line town of Avdiivka, killing two people, including a five-month-old baby. Two more people were injured.
Source: Andrii Yermak, Head of the Office of the President of Ukraine; Pavlo Kyrylenko, Head of Donetsk Oblast Military Administration, on Telegram
Quote: "The Russians deployed artillery to shell Avdiivka – two people were killed, one of them a baby born in 2022.
Advertisement:
Two more people were injured. A private house was damaged."
Details: Pavlo Kyrylenko, Head of Donetsk Oblast Military Administration, reported that on 30 March, the police tried to persuade the mother of the five-month-old boy to leave the city.
The baby's grandmother was also killed and his mother and father were injured.
Quote from Kyrylenko: "Literally yesterday, the police tried once again to persuade the child's mother to think of her son and leave. But, unfortunately, even a harsh conversation did not lead to the desired result – the woman once again flatly refused to leave for a safer place. And today, the irreparable happened."
Kyrylenko called on the civilians who remain in the front-line zone to evacuate.
Background:
Earlier, Vitalii Barabash, Head of Avdiivka City Military Administration, said that Avdiivka is in the "red zone" due to Russian attacks: public utility workers are being evacuated from the city, and journalists and volunteers have been banned from entering the city.
Barabash also reported that there are plans to forcibly evacuate six children who remain in Avdiivka under constant Russian fire.
Journalists fight on their own frontline. Support Ukrainska Pravda or become our patron!