Russians plunder mineral resources in Donetsk Oblast, issuing licences for mining
Wednesday, 27 September 2023, 06:20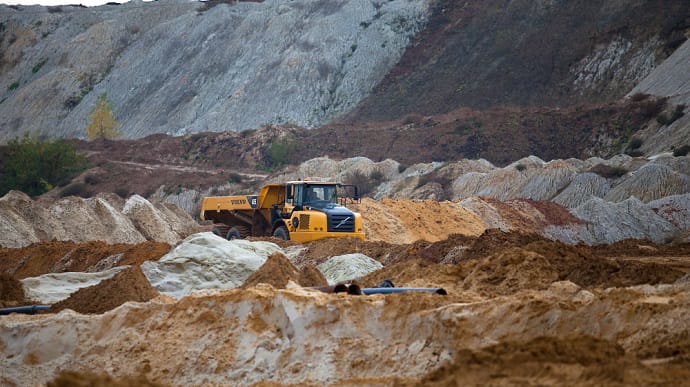 The Russian authorities are preparing to issue so-called licences for mining in the temporarily occupied territories of Donetsk Oblast.
Source: Ukraine's National Resistance Center
Details: The occupation administration has approved a list of minerals for which it is preparing to issue licences. These include clay, limestone, sand, and more.
Advertisement:
The National Resistance Center pointed out that all these "licences" have no legal force and are intended only to create the illusion of legitimising the robbery of the oblast, which is already happening.
Earlier, a list of minerals to be plundered was created in the occupied territories of Zaporizhzhia Oblast. The Russian Ministry of Natural Resources and Environment is in charge of the project to plunder Ukrainian mineral resources.
The National Resistance Center noted that after the liberation of the occupied oblasts of Ukraine, everyone involved in issuing the "licences", as well as those directly involved in the plundering, will be held accountable for crimes against the people of Ukraine.
Ukrainska Pravda is the place where you will find the most up-to-date information about everything related to the war in Ukraine. Follow us on Twitter, support us, or become our patron!