Ukraine's National Guards capture 4 Russian soldiers on Zaporizhzhia front
Tuesday, 14 November 2023, 15:08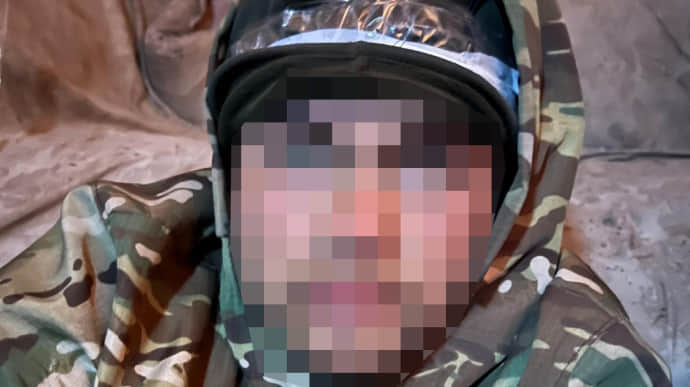 Ukraine's National Guards have captured Russian soldiers on the Zaporizhzhia front.
Source: Eastern Operational-Territorial Group of the National Guard of Ukraine
Details: Personnel from the National Guard's unit No 3017 captured four Russian soldiers on the Zaporizhzhia front, replenishing Ukraine's exchange fund.
Advertisement:
The National Guard reported that the Russians were captured in the course of their attempt to reclaim the positions they had lost earlier.
Identification documents indicate that three of the Russian soldiers were serving in the 136th Separate Motorised Rifle Brigade, and one in the 1430th Motorised Rifle Regiment of the territorial forces of the Russian Federation.
Two of them are contract soldiers.
The National Guard also said that the captured soldiers spoke in formalities, claiming that they came to Ukraine to protect civilians from "Nazis" and to liberate "their" [i.e., Russian – ed.] lands. They claimed that they have been serving for under a year and have not been given appropriate military training or taken part in hostilities during this time. They also said that their units were suffering from low morale and were unmotivated to carry out assault operations.
One of the prisoners said he was punished for refusing to take part in hostilities and only returned to the front for fear of imprisonment.
All of the prisoners said that Russian men were being mobilised under threat of criminal liability (8-15 years of imprisonment) for refusing to take part in the so-called "special operation" [Russia's euphemism for the war in Ukraine – ed.]. Those who join are promised social guarantees and the prospect of getting rich quickly.
Support UP or become our patron!