Plan of terrorist act at Zaporizhzhia NPP approved, world attention insufficient – Zelenskyy
Sunday, 25 June 2023, 23:37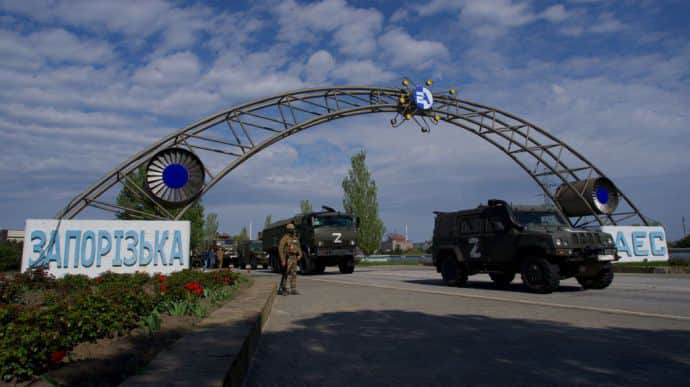 President Volodymyr Zelenskyy said that the Russians have developed and approved the scenario of a terrorist attack on the Zaporizhia Nuclear Power Plant (ZNPP).
Source: the President's evening address
Advertisement:
Details: Zelenskyy noted that he discussed threats at the ZNPP with US President Joe Biden, Canadian Prime Minister Justin Trudeau and Polish President Andrzej Duda on Sunday evening.
Quote: "I shared with our partners the information we have, the information from our intelligence, about the Russian scenario of mining the Zaporizhzhia NPP, which has obviously been approved by terrorists.
We must take very specific steps – all together in the world – to prevent any radiation accidents."
More details: Zelenskyy stressed that the world's attention to the existing Russian threat at the Zaporizhzhia NPP is "still insufficient."
"Just like the reaction to the Russians blowing up the Kakhovka hydroelectric power plant and the deliberate attempt by Russian terrorists to hit the dam of another reservoir in Kryvyi Rih – it is insufficient," he said.
Background:
On 20 June, Kyrylo Budanov, Chief of the Defence Intelligence of Ukraine, supposed that the threat of an explosion at the Zaporizhzhia Nuclear Power plant (ZNPP) was real, since the occupiers have additionally mined the cooler.
On 22 June, President Volodymyr Zelenskyy said that Russia was probably preparing to commit a terrorist attack at the Zaporizhzhia Nuclear Power Plant, which could lead to a radiation leak.
Later, Budanov said he was convinced that the plan to blow up the Zaporizhzhia Nuclear Power Plant (ZNPP) by Russians has been fully developed and approved, and the threat has never been as great as it is now.
Journalists fight on their own frontline. Support Ukrainska Pravda or become our patron!