Ukraine to receive 60 Gepard artillery systems US bought from Jordan
Monday, 13 November 2023, 16:43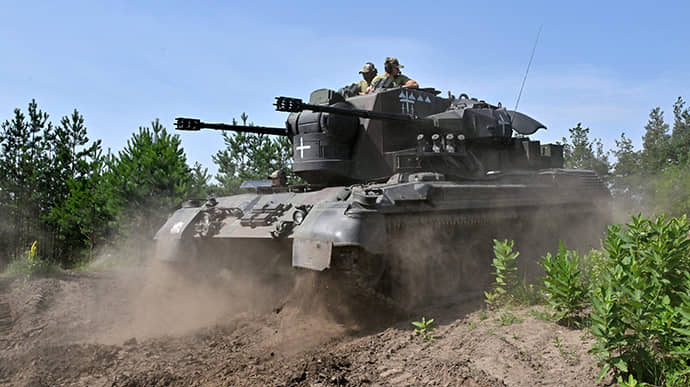 A Dutch media outlet De Telegraf has reported that Ukraine may shortly receive 60 self-propelled artillery systems Gepard, which the US had purchased for this purpose from Jordan.
Source: an article in De Telegraaf from 13 November, as reported by European Pravda
Details: These are Germany-produced systems which the Netherlands sold to Jordan in 2013 receiving €21 million for the deal. The Dutch army sold the last 60th system in 2016.
Advertisement:
Now the US decided to buy 60 track vehicles for €110 million in order to send them to Ukraine.
According to the outlet, Ukraine may expect the first batch of Gepards shortly.
The Ukrainian army is actively using self-propelled anti-aircraft guns (SPAAG) for shooting down Russian drones. This helps save costly projectiles for such air defence systems as Patriot and IRIS-T, which focus on anti-missile defence.
Back in the beginning of summer, it was revealed that American company Global Military Products had received a contract for more than US $118 million for the purchase and supply of Gepard self-propelled anti-aircraft systems for Ukraine.
Then it was reported that the agreement will be executed in Amman (Jordan) with an approximate deadline of 30 May 2024.
Germany has supplied Ukraine with 49 SPAAG Gepard, the German Defence Ministry said. Three systems were supplied in October.
Support UP or become our patron!